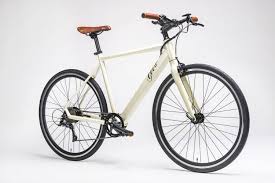 24th September 2018:  Specialist bicycle intermediary Bikspoke, has launched its bicycle insurance scheme on the SchemeServe platform.  The scheme offers flexible and bespoke cover options for all types of bicycle activity including road, mountain, competition and electric bikes.  The scheme also provides legal support and claims management services for policyholders all under one roof.
The insurance scheme is available wholesale or retail through the new Bikspoke online quote and buy website, which has been designed and built by software provider SchemeServe.

Tamara Downes, Director, Bikspoke, comments: "Bicycle insurance is a massive growth area.  In terms of product, many cyclists wrongly think they're covered by their home insurance but that may not always be the case.  Bikspoke is far more comprehensive.  In terms of the market opportunity, 25 million people own bicycles in the UK[1] and the number is growing.  The UK has the second largest bicycle market in Europe.[2]  In addition, the latest proposed changes to the Motor Insurance Directive following the Vnuk ruling, will make third party insurance on electric bikes compulsory.  This is a huge market opportunity which, with the SchemeServe platform, we are now well placed to embrace.
"The SchemeServe team has been delightful to work with – they have delivered a highly innovative solution for a scheme that has a lot of complexity behind the scenes, in double quick time.  The front end is simple and engaging and we're delighted with the result."
SchemeServe, a leading cloud-based provider of insurance software, provides a white-labelled administration, distribution and underwriting platform for directly authorised schemes business. It has experienced rapid growth as a robust, simple and more cost effective alternative to traditional software houses.
John Price, COO of SchemeServe comments: "This has been an interesting project and we're delighted with the results.  We've completely redesigned and built the platform, overcoming a number of challenging legacy issues along the way and successfully bringing everything under one roof.  The front end looks so clean and simple and yet the complex platform caters for multiple products and add-on cover as well as additional services. We are always ready and prepared to deliver what clients need quickly and at a fraction of the cost of other software houses, and it is this that ensures we always stand out from the crowd, in an ever-competitive market."
About SchemeServe
SchemeServe is an award winning leading cloud based provider of software to the insurance industry which has grown to operate more than 200 schemes and £150m of gross written premium per annum.  ISO 9001 Certified, SchemeServe is a white-labelled administration, distribution and underwriting SaaS solution for those operating delegated authority schemes business in both personal and commercial lines.
The company's 'Scheme Tailors' are all ex-underwriters and using SchemeServe they work with brokers to design bespoke white labelled solutions for customers in double quick time.
The SchemeServe philosophy is Remarkable Schemes Made Simple.
[1] https://www.gov.uk/government/collections/national-travel-survey-statistics
[2] Confederation of the European Bicycle Industry