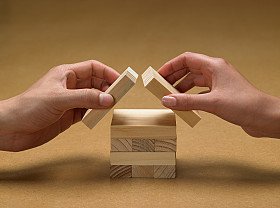 Strategic Campaign Planning
We've got many things to thank Hugh Grant for, not least that immortal line in Bridget Jones's Diary, that all she does is 'fanny around with press releases'.
Thankfully good PR is a little more considered than that! Our starting point with any PR programme is to understand what the business objectives are. We will want to get under the skin of your business to fully understand it, who you want to reach, with what information, and the issues that matter to you and your target audiences. We will then plan a strategic campaign, using the most appropriate PR tactics to directly support the achievement of those business objectives.
We won't just do PR for the sake of it – if we think PR isn't the right tool to achieve your objectives, we'll say so.
We keep your business objectives at the heart of everything we do, and just as your strategy is likely to change over time as your business develops, our strategic campaign planning doesn't just stop at the start gate – we continually monitor, evaluate and develop our PR strategy to ensure it always stays on track.