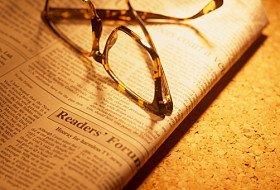 Media Relations
This is our heartland and it's where we believe good PR comes into its own. What better way to influence your public than with a trusted media outlet giving credibility to your message?
After more years than we'd care to remember, we still get a buzz from seeing press coverage that has been generated from one of our client's press releases, an interview we've arranged, or as a result of an opinion, a blog or a feature that we've written.
Whilst it is the bread and butter of what we do, we don't under estimate the task of media relations. Good relationships with journalists are absolutely key to what we do and we're proud to have an extremely strong network of contacts across many sectors of the media, particularly in insurance.