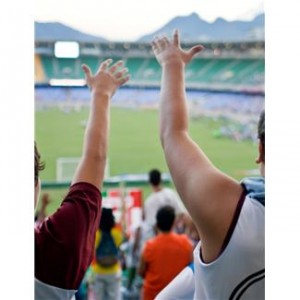 As the nights are drawing in, and the rain pelts against the window, the feel good factor created during the Diamond Jubilee and the London Olympics seems very far away.
2012 has been a fantastic year for London and the UK travel and leisure industry, and we have had a unique opportunity to showcase the best of our country on a global scale. There are differing reports as to whether the UK, and in particular London, suffered during the summer period in terms of domestic and international visitor numbers, or whether this has been the best year ever for tourism.
Whatever the opinion, there can be no doubt that in terms of branding and travel PR, there is real love at the moment for the UK, and now that all the hype has died down, along with the temperature, this is where the real PR work begins.
It's easy enough to forget the jubilation of our amazing athletes crossing the line, or our pop stars taking centre stage on the Mall, and the throngs of people all joining in and celebrating together.
It was a unique feeling, and in the words of Oliver Twist, we'd all love to tie it up in a box with a ribbon for people to buy. And actually, this is our objective as travel PR professionals we should be trying to achieve going forward.
So what's next for travel PR?
It's extremely important to be shouting about our destination, attraction, spa, hotel etc, both to domestic and international visitors to London, Kent, South East, or other regions, and remind tourists what was so great about our country.
Now is the time that people will be thinking about their holidays for next year, and we need to all work together as an industry to promote our offerings.
So although the weather may make us feel miserable and want to coup up in the warm, let's all take a step back, and begin planning our strategy for next year.
It would be great, if, as a PR industry, we could agree common key travel PR messages that, if all promoted simultaneously, could help the harbor the feeling that is so unique to the UK. Networking, partnerships, memberships, and keeping in contact with businesses with similar objectives is one way in which we can achieve this. Working together creates a loud voice with which to shout our common messages, and continue to harbor the good sentiment and feeling created this summer.
To discuss your travel PR requirements, please call us on 07525 211 473 or email

pr@spotlightcomms.co.uk