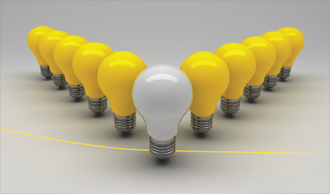 Spotlight Communications celebrated its eighth birthday this month.
It only seems like yesterday that we sat down to put pen to paper (yes, we're THAT old) and come up with our first business plan.  While coming up with our business goals and how to reach them, the question as to where to locate our office and IT support proved more difficult to answer.
Did we want to be a London PR agency? Not really. Nothing wrong with a flash address of course, but that comes at a price both in terms of money and lifestyle.
A few pints later and the solution became clear. Location wasn't an essential component to becoming one of the top PR agencies in the insurance industry and beyond. Rather, combining big business thinking and disciplines with a personal approach to service and delivering great value for money would set us on the road to achieving our ambition.
We figured that we would be able to deliver more bang for our clients' buck in setting ourselves up within easy reach of London and the advent of cloud computing meant that we didn't need to have a big office with lots of desks. We could work from home, from clients' offices, from the pub … hmmm, maybe not but why not Costa Coffee or Starbucks.
Eight years on and we know we made the right choice. Many of our original clients are still on board today and we've secured a host of others and are now spreading our wings into new industry sectors.
The common feedback we get from them all is that we not only deliver the PR results that they're looking to achieve, but that we also deliver value for money. Unlike a big London PR agency, we treat each of them as though they're the biggest fish in our pond, no matter the size of their business.  We know that whatever they spend, they need to see value for every pound spent so we don't suggest a PR stunt unless it will deliver a return on their investment.
We've changed over the past eight years – we've grown up a bit, dragged ourselves into the world of social media and set up a new division targeting a whole new industry sector. It's been a fantastic adventure so far and we're looking forward to the next set of challenges. And as I look out of the office window over the fields, there are certainly no regrets that we decided against being a London PR agency.