CLS Property Insight, part of the CLS group of companies, announces that it has doubled the indemnity limit from £5m to £10m on its leading online legal indemnity policies. The move means more policies are available online, creating a significant time saving for solicitors.
In addition, CLS Property Insight has launched its new online ordering platform introducing a 2-click quote for all policies to further speed up and simplify the buying process. It has also reduced the prices on some of its policies, making them more competitive.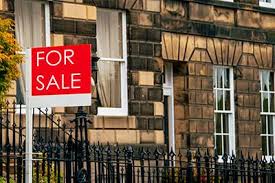 CLS Property Insight is a leading supplier of Title, Legal Indemnity, Environmental, and Probate/Executry Insurance alongside essential property data and services to the UK property legal market. It is a sister company to one of the leading insurance MGAs, CLS Risk Solutions and the innovative Environmental Report Provider, Future Climate Info.
A £10m limit of indemnity means that brokers, solicitors, conveyancers and other intermediaries looking for a straightforward legal indemnity policy for clients, can purchase policies online for a whole host of risks that would otherwise have required an offline referral process to the underwriting team. The net result is a much quicker and cost-effective service for everyone involved.
Legal indemnity cover for residential conveyancing transactions is typically a low-cost, last minute transaction. With the new ordering platform, CLS can now provide an online 2-click quote for all online legal indemnities. This introduces significant efficiencies for teams dealing with high volume cases every day.
CLS offers market leading Legal Indemnity Insurance products for both residential and commercial property transactions. Its online suite of products offers over 60 types of policies, ranging from Lack of Building Regulations and Defective Lease to Forfeiture of Lease (Housing Act) and Contaminated Land Indemnities. The policies protect lenders, property owners and/or developers against third party claims arising from problems affecting the title, use or development of land.
Roy Partington, Director at CLS Property Insight, said: "We focus on delivering solutions that mitigate risk, in the most cost-effective way possible. Doubling our indemnity limit to £10m means that solicitors and our intermediary partners can quote and bind a policy that would previously have taken days to arrange, now in a matter of a few clicks. We have listened to feedback and after a thorough review we have invested in making our system quick, modern and simple, and our online policy offering broader and more competitive, to help save time for our clients and ultimately to give customers what they want."
For risks that do not meet the new £10m limit risk criteria, CLS has a dedicated specialist Underwriting team for more bespoke policies offline. CLS has delegated authority up to £350m from secure A rated capacity.
-ends-
For further information please contact: SJ Wrigley at Spotlight Consulting on 07909546104 or at sj@spotlightconsulting.co.uk
About CLS Property Insight
CLS Property Insight is a leading supplier of insurance, ancillary searches and data services to the UK property legal market. It is part of the successful CLS group of companies with a turnover of circa £40m, employing 110 staff, with 7 businesses in 5 offices.
The CLS group has an established reputation for innovation, expertise and service and includes seven interdependent businesses working in close collaboration:
CLS Property Insight: a leading supplier of searches, insurance and data services to the UK property legal market.
CLS Data: Innovative solutions and products for the lender and surveying market.
Future Climate Info: Environmental Information market leader through progressive environmental data aggregation and supply.
Conveychoice: An exclusive platform to intermediaries to allow them to offer expert conveyancing services to clients through a panel of the most establishes property lawyers in the UK.
CLS Risk Solutions UK: a leading MGA for bespoke legal indemnity and transactional property risk solutions.
CLS Risk Solutions Europe: legal indemnities for renewable energy projects and real estate transactions in Europe.
CLS Group Services: One-stop service company for the CLS group of companies and their commercial partners.