We have worked with Spotlight Consulting for the past two years and we've been delighted with their refreshing approach to PR. As a niche insurance Managing General Agent they have given us sound advice regarding the launch of new products to our customers and have worked with us on strategy and campaigns in related trade and external publications. Our initial doubts regarding the merits of good PR were soon put to rest when we experienced the results.

Spotlight's enthusiasm and passion for good PR is tangible and I would have no hesitation in recommending Spotlight Consulting to any business looking for a professional, innovative PR agency.
Nick Mohan, Managing Director, Jackson Lee Underwriting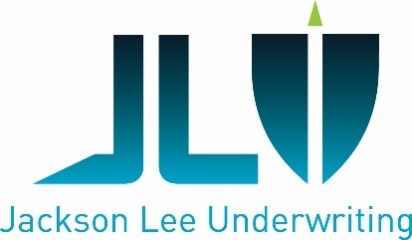 The client
Jackson Lee Underwriting is a team of specialists supporting hundreds of insurance brokers with access to niche insurance products and services, across personal, commercial and leisure lines.
The brief
Jackson Lee Underwriting had a 25 year long heritage in the UK insurance market, a strong track record of organic growth, established technology credentials and best-in-class service levels.  Many brokers however were still not aware of just how broad its product range was.  It had a solid reputation for its GAP cover and was the exclusive BIBA Approved GAP Scheme Provider, but not all brokers recognised Jackson Lee for its other specialist lines.  In a market that had become increasingly competitive with more MGAs flooding the market in recent years, it was imperative that Jackson Lee stand out from the pack. The brief was to re-invigorate the PR programme with fresh ideas, using Spotlight's expertise in the insurance industry and its strong relationships with the insurance press, to establish Jackson Lee's positioning as a multi lines specialist MGA and raise its profile.
The plan
Engaging and educating the target broker audience was the key to this campaign. Spotlight created media stories and responded to the news agenda on topics that played to all of Jackson Lee Underwriting's strengths – specialist approach, broad product range, quality service, trusted heritage and stability.  This was achieved through a combination of media relations, news placement, commentary and thought leadership, features, by-line and opinion column generation, and social media support.
As well as issuing news on new product launches and insurer partnerships, appointments, growth stories and deals in the press, Spotlight focussed on telling the Jackson Lee Underwriting story at every opportunity – regularly securing profile interviews or thought leadership opportunities for key members of the team to comment on the pressures facing brokers and the opportunities open to them.  It identified opportunities to respond to relevant emerging stories within the UK insurance market and shine a spotlight on emerging trends, like leisure, that showcased Jackson Lee's product range.  In doing so, Spotlight positioned Jackson Lee as the underwriting business that both cared about and understood the needs of their broker base, and established them as a trusted, supportive provider.
The results
Jackson Lee Underwriting's target at the beginning of the campaign was to achieve one piece of coverage per month.  Spotlight smashed this goal in just the first month.  Over the course of the next 12 months spotlight achieved 36 pieces of coverage (an average of 3 per month) and an AEV figure of £211,015 with a good spread of news, opinion, feature contributions, by-lines and profile pieces, as well as an equal spread of message delivery across all key target media titles.  This pattern of success has continued to this date.
Jackson Lee Underwriting are now where they should be.  Their external positioning is clear; understanding of their product range, service levels and tech credentials have grown and continue to do so.  They have built vital relationships with journalists across all key target media titles, and as a result secure regular and impactful coverage that has been instrumental in building the profile of their business.  Jackson Lee Underwriting's story has successfully penetrated its broker audience, and they are regarded as a leader in the field, delivering best-in-class products and services.